Welcome to XMCL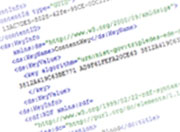 Central to the goal of xmcl.org is to serve the need for a central repository for XMCL initiatives and innovation enabled with this standard, including open source XMCL projects.
Digital media commerce requires the integration of rights management systems with proprietary, often incompatible, back-end systems such as e-commerce management, customer relationship management, and asset management. In order to create interoperable digital commerce, including cross-system rights management, rights holders and retailers need a set of standard business rules to define the parameters of media usage — for example, establishing that a piece of content be viewed a certain number of times per payment.
The XMCL Initiative endorsed today by many industry leaders proposes a standard business rule definition language providing rights holders the ability to take existing media business models – such as purchase, rental, video-on-demand, and subscription services – and deploy them on the Internet to generate new commerce opportunities.
Find out more
Popular